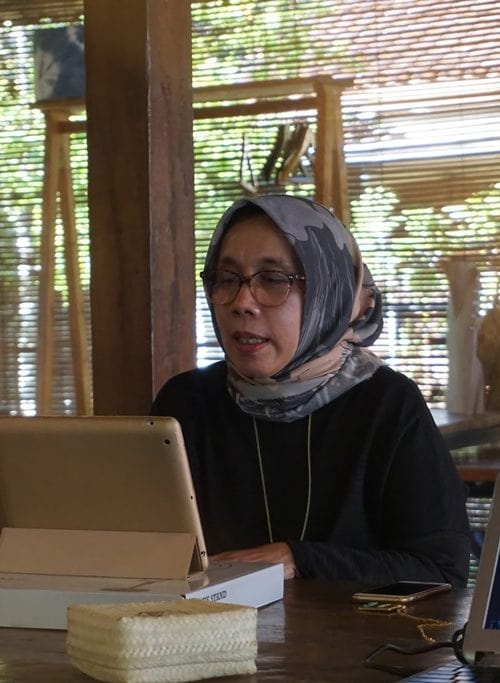 Ruang Kreatif Untuk Semua.
Collaboration is the key. In 2007, Rahayu Dwiastuti, the chair of Crafters Association Yogyakarta, started weaving her dream about a space for sharing.
Driven by her passion for craft, she erected a joglo (Javanese traditional vernacular house) as a sanctuary for crafters to get together and share their knowledge.
Di sini, perajin perempuan menekuni seni olah kain, logam, dan batuan alam; mewujudkan imaji dalam sebentuk perhiasan, busana, tas, dan benda-benda indah lainnya. Bercita-cita memberi manfaat sebesar-besarnya untuk sesama, Rahayu merangkul siapa pun. Wisatawan, warga pedesaan, kaum difabel, hingga civitas academica Nusantara dan mancanegara ia ajak berkolaborasi melalui pelatihan, program magang, dan pameran. Ia tekankan sisi 'pengalaman' untuk menghargai karya seni.